Writing for New York City Newspapers, Magazines, and Webzines
The New York Times, the Daily News, Newsday, the Village Voice, Time Out New York, and the New Yorker all use freelance writers for profiles, features, reviews, news stories, humor, and editorials. Taught by a writer whose work has appeared in more than 100 publications, this course reveals the secrets of breaking in. Topics covered include tailoring pieces to specific columns, writing a perfect cover and pitch letter, contacting the right editors, and submitting the work, following up, and getting clips. Speakers include top Manhattan editors. .
Programs:

Format:

On Campus

Section:

B

Course Number:

CRN 4581 - NWRW 0361 B
Instructor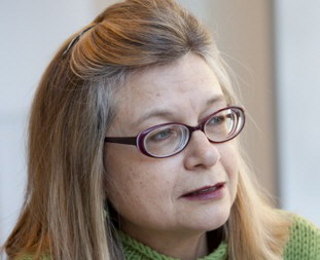 Susan Yelavich
Susan Yelavich is an Associate Professor of Design Studies in the School of Art and Design History and Theory at Parsons. She has also taught at Nuova Accademia di Belle Arti, Milan, Italy, and The New School's Democracy & Diversity Institute in Wroclaw, Poland. Her current research explores the parallels between design and literature (the subject of her next book), design and culture, and the relationship between te...
Read More