Dig Graphics w/Illustrator 1
This course is for the design student who needs a comprehensive and intensive introduction to Illustrator. Learn to draw, delineate, and design electronically with this standard vector-based illustration and graphic design program. Create curves, lines, and shapes to make objects that can be colored, manipulated, moved, duplicated, scaled, and rotated, generating smooth-lined, clean, scalable graphics or artwork for both print and the Web. Use this course to make Illustrator an integral part of your digital graphics tool kit. Prerequisite: Mac or PC basics. Some prior exposure to Illustrator or Adobe products is desirable.
Programs:

Format:

Online

Section:

X1

Course Number:

CRN 5210 - PCDD 0402 X1
Instructor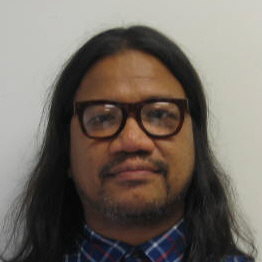 John Jay Cabuay
         John Jay Cabuay is a visual artist and educator from New York City. He majored in illustration at the Fashion Institute of Technology. His illustrations have been published in book covers, magazine covers, advertisements and promotions in North America, Europe, Asia and Australia. His illustration and profile will be included in the new book "100 illustrators" by Tas...
Read More