Graphic Design 1
Learn design fundamentals and concept develop- ment as they relate to typography, composition, and color. Discover what makes the difference between ordinary images and powerful, effective graphics. Strengthen your design communication skills and develop your style and vision as you transform your concepts into finished design. The class explores the concept of visual communication in terms of the triad of message, form, and audience. Projects focus on the design process of ideation, research, prototype, solution, and reflection. Students learn traditional media and techniques used in graphic design as well as out-of-the-box thinking that expands the field. The course includes design projects, written response to design, and source imagery collection and critique. Online section requires access to a scanner. Prerequisites: none.
Programs:

Format:

Online

Section:

X1

Course Number:

CRN 5275 - PCGA 0102 X1
Instructor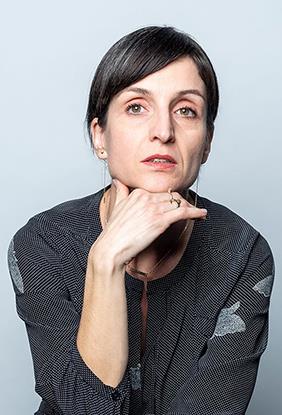 Lucie Kim
Lucie Kim, a Czech émigré by way of Germany, is the Founder and Creative Director of MyOrb in New York City. She is known for her dynamic visual style, which is characterized by elegant and expressive storytelling with cinematic flair. Lucie holds a BFA from the Fashion Institute of Technology in New York and an MA from the Chelsea College of Arts in London. She is an Associate Professor at the Parsons School of Desi...
Read More