History of Doc. CT Lab
ONLY Film Production Certificate students are required to sign up for this non-instructional lab. This course carries no credit or formal schedule. All certificate students must register for the corresponding CT LAB section of every required and elective class they are enrolled in. The CT LAB accounts for the minimum of 5-hours per week outside of class that students are expected to work on graded assignments required of the instructional sections. Prerequisites: If you are not a non-credit Film Production Certificate student, you may not enroll in this lab.
Instructor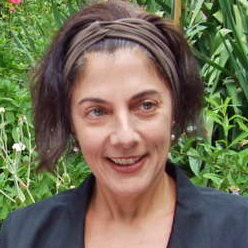 Silvia Vega-Llona
My main interests encompass the relation between the cinema, mind, affect and the public sphere. In particular, I examine the potential of documentary film as well as feature films (analogue and digital forms) for fostering a critical engagement with and understanding of the contemporary world. This requires an ethnographic and anthropological point of view alongside aesthetic and formal criteria. Specific topics tha...
Read More