Design Thinking Fundamentals (Online - 1 of 5)
Design thinking is a practice pioneered by top design firms like IDEO and used by some of the world's most innovative companies. In this course, you learn the methodology and develop the mindset that will equip you to better understand problems, unlock hidden needs, and design groundbreaking innovations to address those needs. We cover every element of the design thinking approach, from empathy research to ideation to prototyping to getting user feedback and iterating from your designs. You will be able to apply your design thinking skills to your own professional field or discipline, as well as everyday life. This is course number one of five for those interested in pursuing the Design Leadership for Business Certificate, but all students wishing to learn about design thinking are encouraged to enroll.
Instructor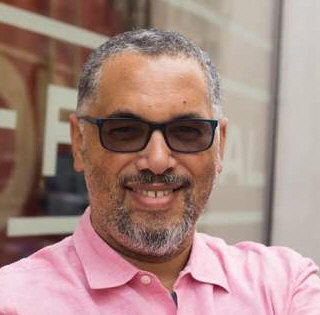 Sean Jacobs
Sean Jacobs is associate professor of international affairs at the Julien J. Studley Graduate Programs in International Affairs at The New School. He is founder and editor of Africa is a Country, a site of criticism, analysis and new writing. Sean is a Ford Foundation #AfricaNoFilter Fellow. His book Media in Postapartheid South Africa: Postcolonial Politics in the Age of Globalization will be out on May Day in 2019.
Read More