Futures and Foresight (Online - 5 of 5)
Design is about imagining and proposing alternate future possibilities. If we cannot imagine it, we cannot design and build it. This class equips design leaders with the future thinking and forecasting skills necessary to simulate and strategically plan for a volatile and uncertain future. Students learn storytelling and immersive scenario design techniques that will propel them into the realm of science fiction to better equip them to make choices in reality. This course is designed to be the capstone course in the Design Leadership for Business Certificate. It is open to all students, but those that have completed a significant portion of courses in the certificate sequence will benefit most.
Instructor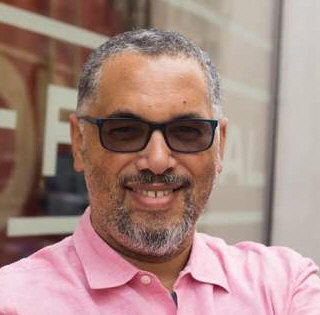 Sean Jacobs
Sean Jacobs is associate professor of international affairs at the Julien J. Studley Graduate Programs in International Affairs at The New School. He is founder and editor of Africa is a Country, a site of criticism, analysis and new writing. Sean is a Ford Foundation #AfricaNoFilter Fellow. His book Media in Postapartheid South Africa: Postcolonial Politics in the Age of Globalization will be out on May Day in 2019.
Read More