Centering Your Brand
This workshop, targeted to students and working professionals who intend to establish or have an existing business or brand in a creative industry, pairs design and brand strategy. Students, who seek to achieve their goals and refine their voice and expression, explore their unique vision through our interactive, hands-on workshop-style course. Prerequisites: none.
Instructor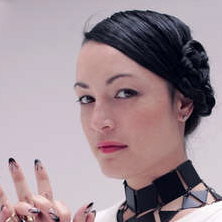 Bliss Lau
Bliss Lau represents the juxtaposition of culture, design and aesthetic. Half Chinese and half American, Bliss was raised in Honolulu, Hawaii and educated in New York City. Bliss launched her handbag collection immediately after completing a degree from Parsons School of Design where she is now a part time professor in accessory design. Addressing changing markets and trends Bliss transitioned four years later, the c...
Read More