Creative Justice
Transformative Justice builds on the cultural and social assets of a community to end all forms of violence while restoring safety and healing relationships. The arts become a powerful tool in this process by generating dialogue, strengthening a sense of community, and envisioning community based interventions. In this course, we examine how artists, cultural workers, and community activists have devised creative strategies for responding to institutional and interpersonal violence and trauma. How does creativity work to promote trust? How do the arts reveal social issues differently? Do the arts prompt more action? We start by looking at successful models of creative intervention and then consider the specific current issue of communities that have been disenfranchised by policing practices like "stop and frisk" and punitive criminal justice policies. We consider whether the very system that has had such a destabilizing impact on their community can also be depended upon to "serve and protect" that community. How might the arts intervene in this dilemma?
Programs:

Format:

On Campus

Section:

A

Course Number:

CRN 4313 - NPUB 3621 A
Instructor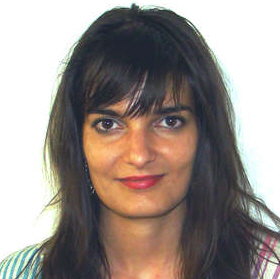 Yana Dimitrova
Yana Dimitrova is an artist, educator, and a researcher whose work investigates the intersection between visual arts, community centerered practices, and activism as linked to the urban realm. Her research spans between issues of forced migration and displacement to the use of craft in alternative education systems. Formally trained in both Bulgaria and the U.S.  Yana received her MFA in Painting and Printmaking at t...
Read More